2017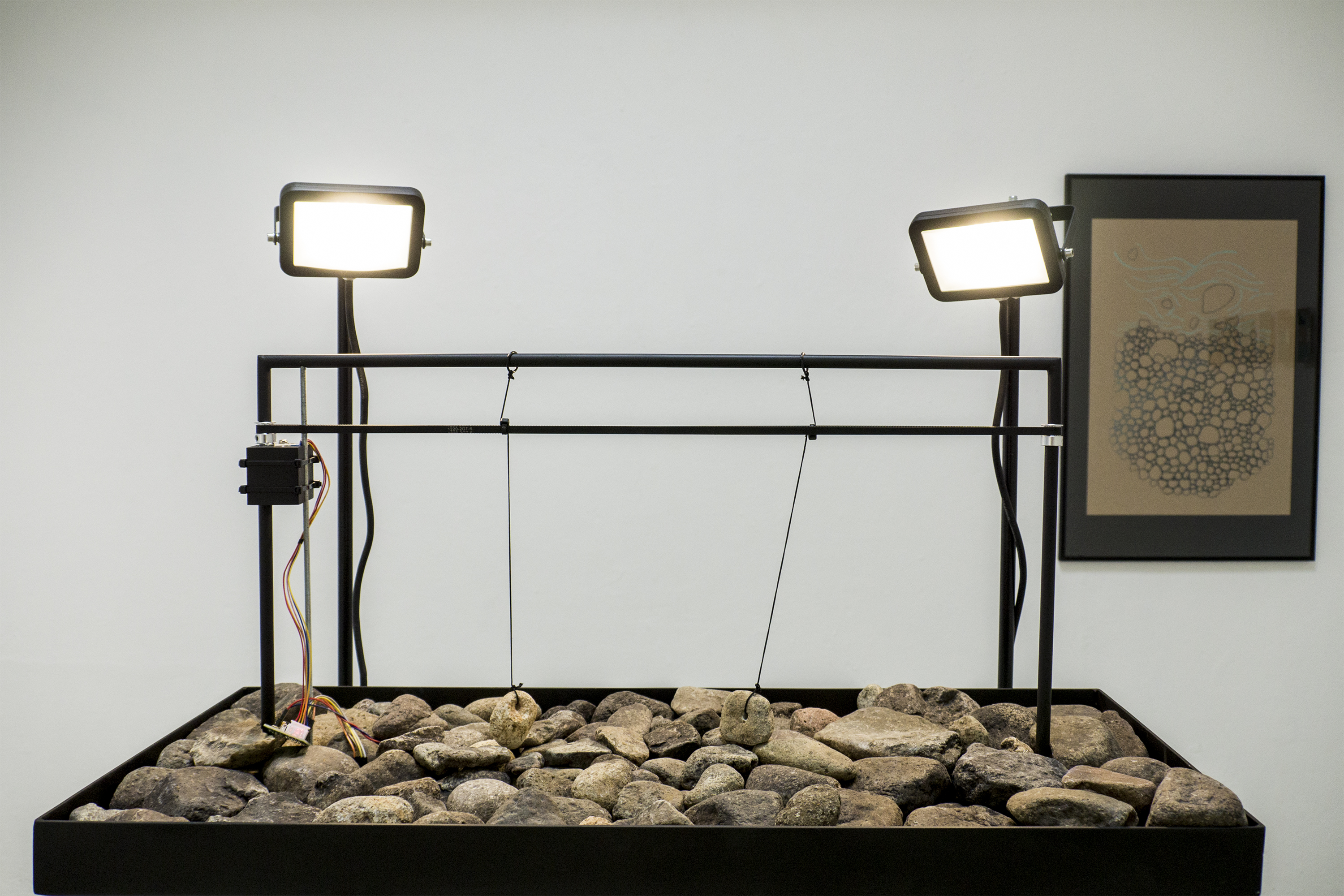 Sound of memory is a sound object made at Artist in residency project Graphic art colony for youth located in Prolom banja, Serbia. This year's edition of the residency explored the relations between contemporary art, nature and technology.
The surroundings of Prolom banja are rich with various sounds of nature. The most present one is the sound of a mountain stream that passes through the garden of a residential place. Sitting next to it and listening made me notice how many layers of repetitive patterns are produced by moving water.
Sound of memory is a machine that amplifies only a part of that rich sound – extracted sound of rolling pebbles. The sound that they produce becomes a mantra; like a thought that is repeating over and over again until it is engraved in our memory and kept from oblivion.