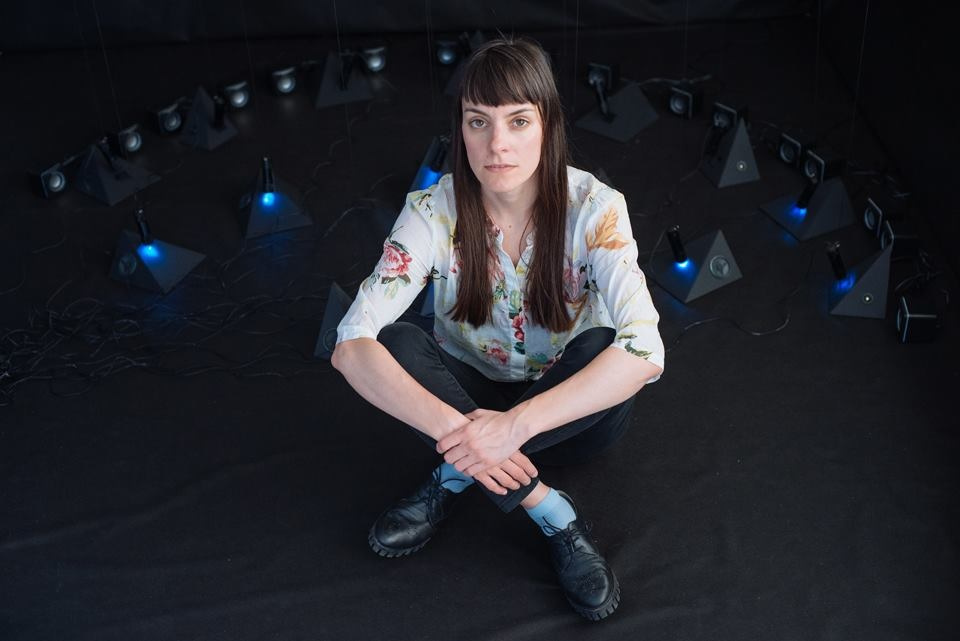 Bojana Petkovic is a Serbian media artist and designer based in Bremen, Germany.
She graduated from the Faculty of Fine Arts in Belgrade with the MA degree from department of Graphic art and printmaking.
In her work, she uses electronic and digital media to explore, simulate and mimic natural bio and eco systems.
She exhibited in many group exhibitions and media art festival such as: LUX in, Helsinki, Finland 2019; EVILichtungen, Hildesheim, Germany 2018; Modular Relation, Berlin, Germany 2017; Audio Art, Pula, Croatia 2017; EMAF, Osnabrueck, Germany 2017; SONICA, Ljubljana, Slovenia 2016; Jahresausstellung, Domshof, Bremen Germany 2015; MultiMadeira, Funchal, Portugal 2013;
And solo exhibitions: "Difference" U10 Gallery, Belgrade, Serbia 2013; Gallery SKC, Kragujevac, Serbia 2013; Centre for Graphic & Visual Researches, Belgrade, Serbia 2010.
She is a founder and organiser of an artist in residency program Graphics Art Youth Colony in Prolom Banja, Serbia which explores different graphic techniques and forms as well as new media art and electronics. One of the program's aim is to find a new model of artistic practice in addition to explore the possibilities of changing the function of art and its effects in society by using DIY model.
She collaborated with Independent Cultural Scene of Serbia in numerous projects and she is author of many artistic-educational workshops for children and youth.
Currently she is doing her master thesis at the Digital Media program of the University of the Arts Bremen.
email: [email protected]