2014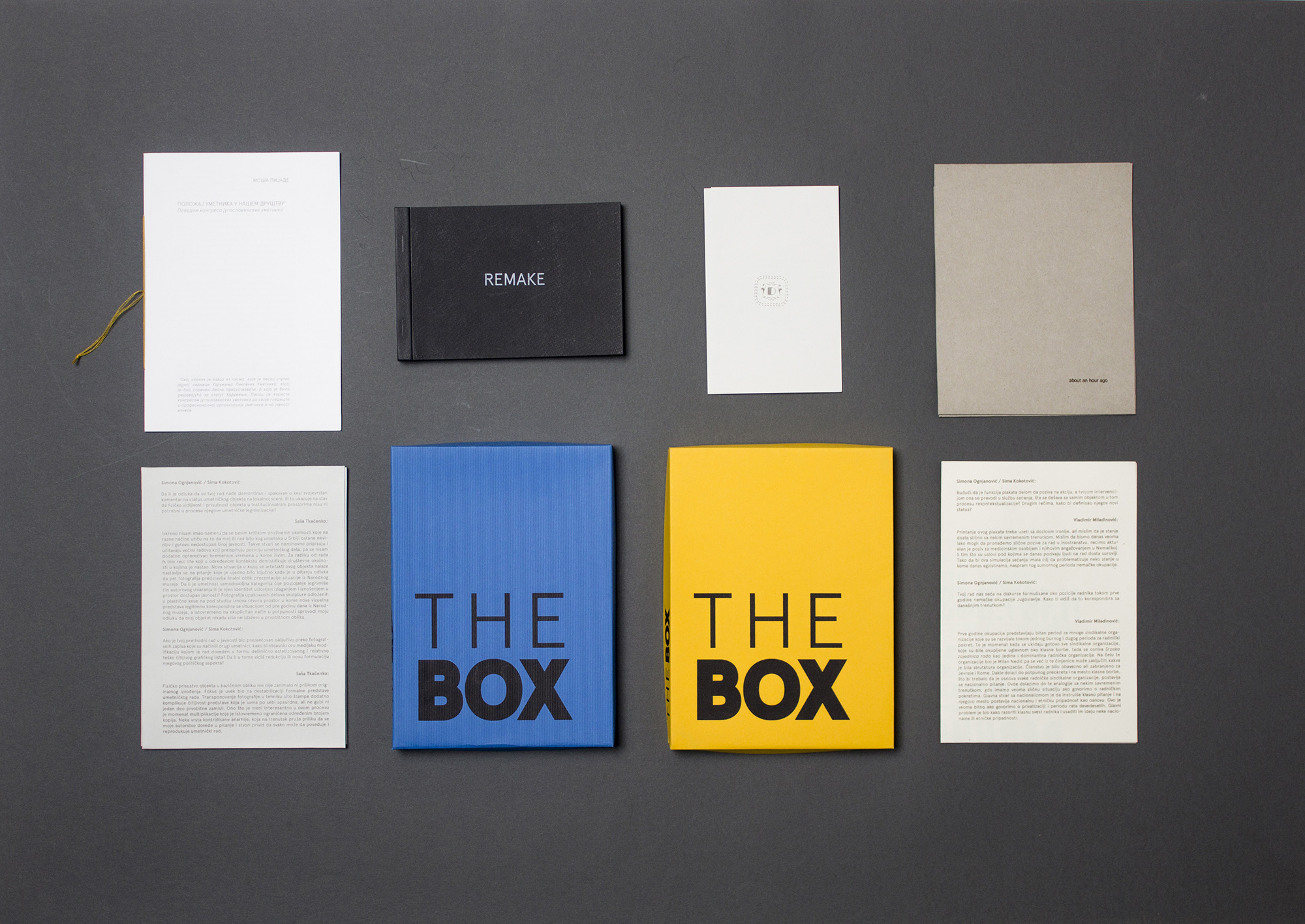 DIY screen printed book made by five artist and four art theoreticians.
We conceived our activity as a modification of basic work dynamic between curator and artist. We formulated our work process as a joint negotiation of and contemplation on the questions engendered by the process itself: production of an art book, previously established medium of silk-screen, self-organized and collaborative work.
We decided to re-interrogate our own previous artworks as well as works of, to us, other significant artists. Artwork executed in this manner is the reflection of our intentions to historically contextualize the contemporary artistic, social, political and personal statements. We aimed to open up our own work process, existing and newly emerging signifying relations towards the world. We wanted to expand the modes of communication and question the relation between personal and collective.
Participants:
Ana Bogdanović, Bojana Petković, Ivan Šuletić, Marija Ratković, Nemanja Nikolić, Saša Tkačenko, Sima Kokotović, Simona Ognjanović, Vladimir Miladinović
Design and corrections:
Bojana Petković and Isidora M. Nikolić
Photo credit: Nevena Bošković, Eike Harder and Bojana Petkovic
More about this project here Graphic art colony for youth